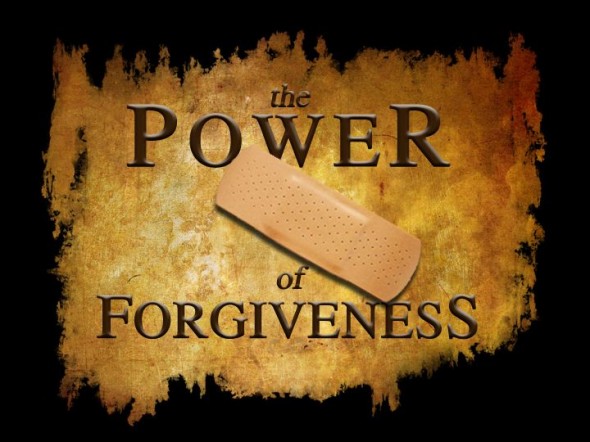 Happy Thursday!!!
To listen to this weeks song for meditation, Click on Forgiven by Sanctus Real
I wrote this blog a while back and I thought it would help someone today. Be blessed.
Forgive, Forgiveness, Forgiven. Anyway you look at it, it's not always easy to let go, give it, or receive it.
It's something about that word that makes it not easy to always understand.
We may find ourselves giving "forgiveness advice" to someone, but then when that word reaches us and it's time for us to utilize it, it's not always the easiest thing to do.
We understand the concept of forgiving, but executing forgiveness is a whole other thing in and of itself.
It just dawned on me a couple of days ago that I haven't forgiven someone of something that happened a while back.
I kept saying within myself, "I don't care how they tried to make me feel or what their intentions were."
I thought I dismissed it; but what I realized was that I only masked it. I was pretending not to be bothered by what they said, when in reality their very thoughts of me was causing me to hate them.
Notice I didn't say like, I said hate. It had gotten so bad and I hadn't even realized it.
I only had to face it when I was told that an event I was going to that person would be there.
I instantly felt a rage inside of me.
And that's when I had to confess to the Lord that I couldn't stand this person.
I can truly say that once I could admit it first to myself, then confess it to the Lord, the rage was replaced with peace.
And now I'm on this journey called forgiveness.
So……..
What is Forgiveness?
:The act of forgiving someone or something.
:The attitude of someone who is willing to forgive other people.
Forgiveness is making a decisive decision to let go of the hurt caused by someone(s) or yourself; Letting go of the resentment you feel, and releasing it completely without thought of revenge or payback.
When you forgive, you must acknowledge and not deny the hurt caused.
Denying that you were ever hurt or that you may have possibly hurt someone will only delay the process.
What are the Physical benefits of Forgiveness?
Healthier relationships
Healthier immune system
Greater heart health
Better self-esteem
Decreased symptoms of depression
Lower blood pressure
Less anxiety, stress and anger
Greater spiritual and psychological well-being
What are the Spiritual benefits of Forgiveness?
A better relationship with God (Matthew 6:12-15)
Able to empathize with others (Matthew 7:3-5)
Greater Peace (Philippians 4:7)
Able to reestablish relationships (Ephesians 4:32)
Why forgive?
I'm sure we've all heard that forgiveness is for us and by now it probably sounds so cliché'.
But it truly is for us. God has given us several scriptures in the Word about forgiveness; and He does that so that we can see what not forgiving looks like.
We can't be one with the father if we don't forgive.
We can't be effective.
And we can't be forgiven.
It's not the easiest thing to do, but we have to do it.
How To Forgive?
Give it to God.
Find scriptures to help you through it.
Pray.
Trust God and believe He knows what's best.
Believe He can do what you can't do in your own strength.
God's patient, so He'll love you through this area if you'll only release it to Him.
Here's To Your Spiritual Health!!!
Stephanie B. Davis
Certified Natural Health Professional
Social Media and Marketing Director for Dr. Celeste Owens Ministries